Fusion has over 30 years' experience in retail displays and is a vendor to many major Supermarket chains throughout Australia. We supply an exclusive range of industry-leading products including Bulk Bins, Visi-floor, promotional units, Kleerex, built to last (BTL) shelving and QNAV systems.
FIND OUT MORE: https://displayanddesign.com.au/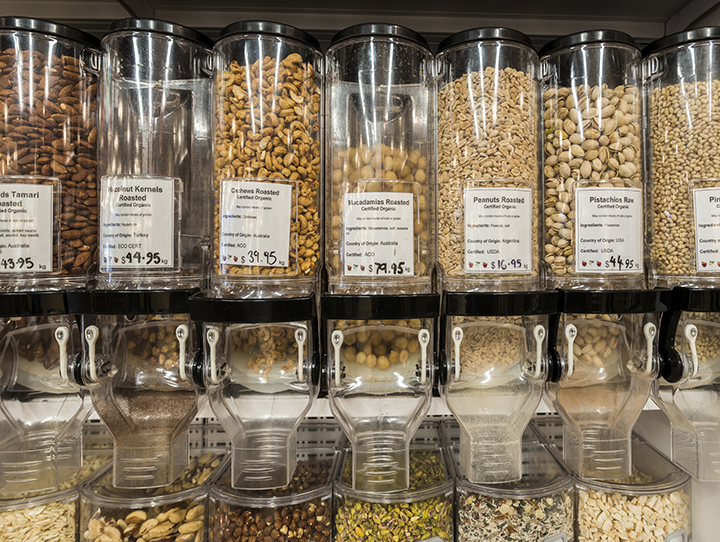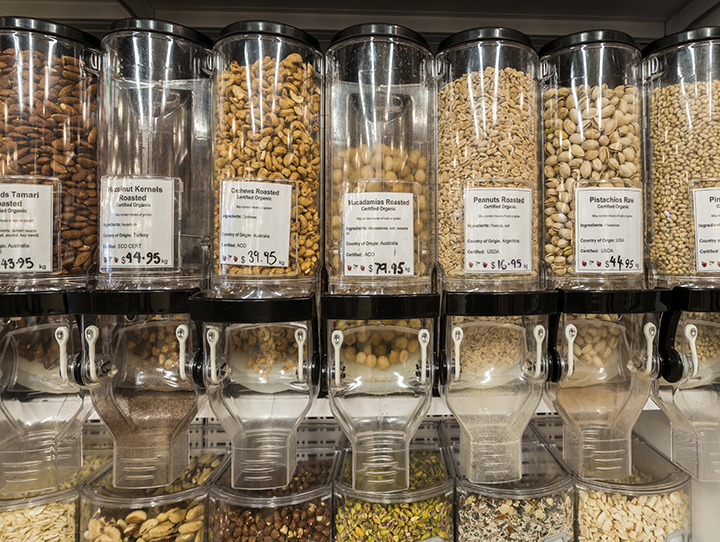 Bulk Bins
With a major consumer trend towards organic and wholefood stores, we have seen an increase in the need for our Bulk Bins including Gravity and Scoop bins. From Shelving to Bins we evoke freshness and visual appeal to your products.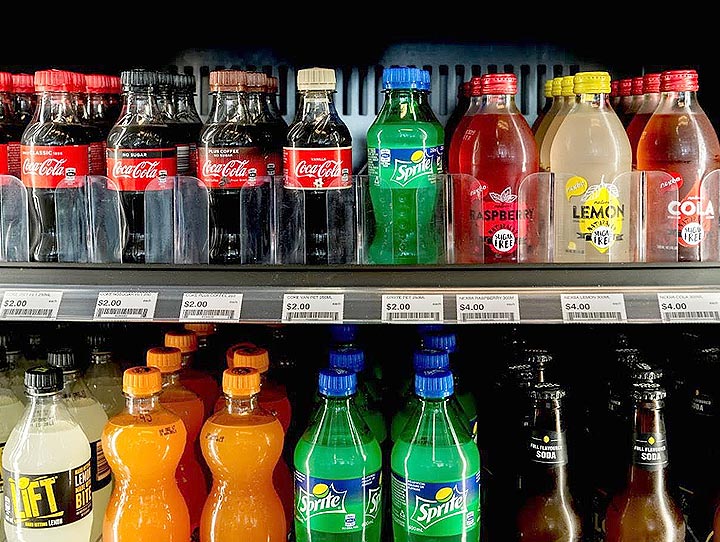 Shelf Management Systems
Our shelf management systems are proven and effective at ensuring shelf products are highly visible. Our proprietary Visi-floor and Roller System are the market leaders of gravity fed shelf systems across grocery, P&C and liquor stores.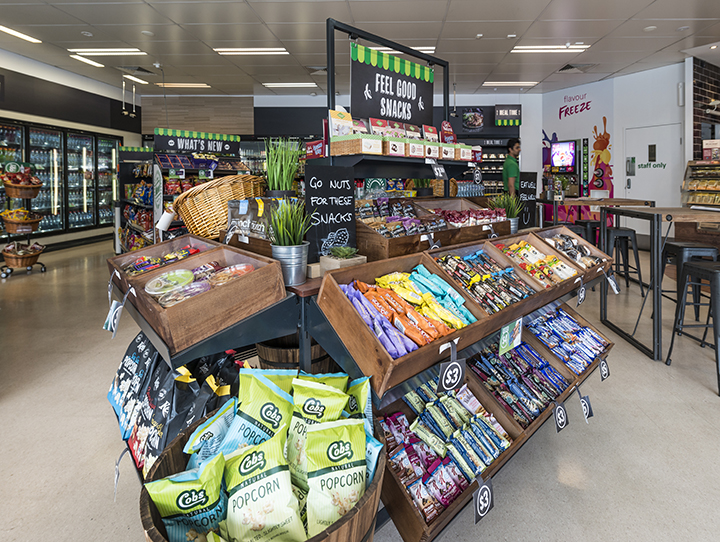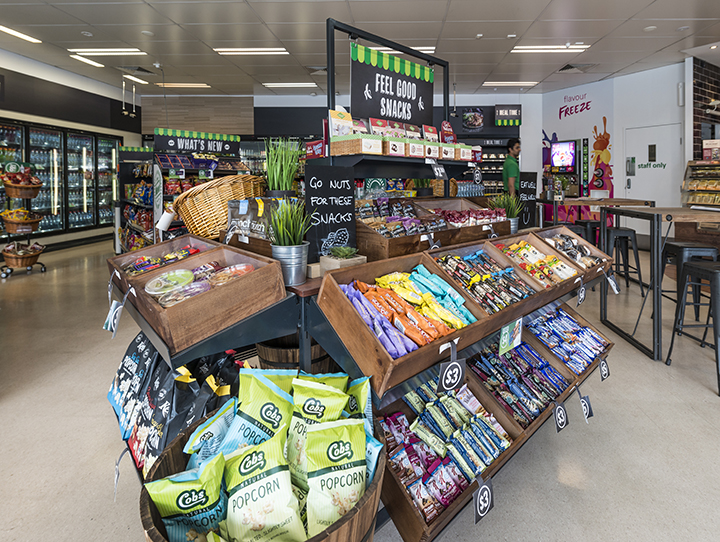 Grab & Go
Make your retail display warm and inviting with our Grab & Go range. Baskets, produce bins, wooden crates and chalkboards make it easy to create an organic look displays throughout your store. So whether you are looking for fresh ideas for your fresh food aisles, to increase impulse buys in petrol and convenience or refresh your retail display Grab & Go is the perfect solution.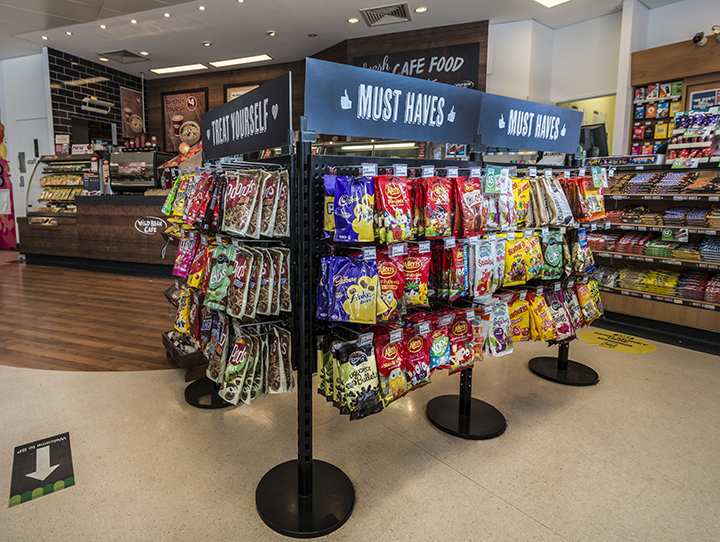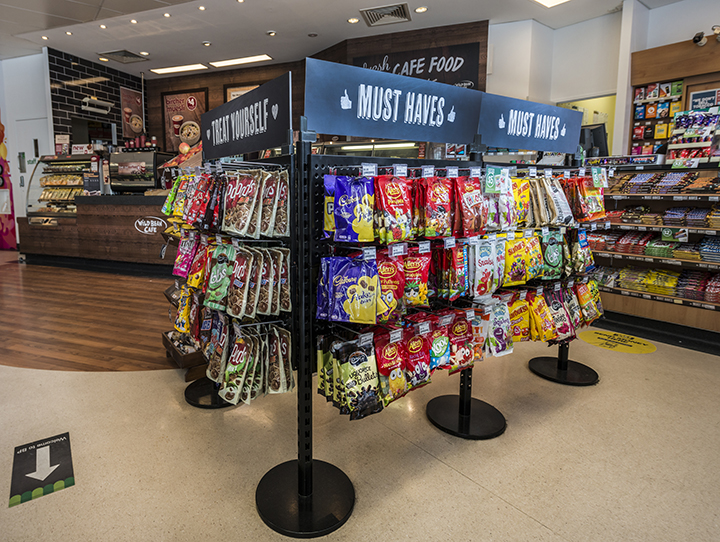 QNAV
QNAV is a modular shelving and accessories system designed to easily merchandise a variety of products, whilst navigating your customers to the point of purchase & increasing your impulse sales. This directional queue management system is easy to assemble and merchandise with starter kits and add-ons available. Suitable for petrol and convenience, news agencies, supermarkets, health and beauty, retail, automotive and pet stores.