Retail Spotlight | Consumer Electronics
April 20, 2023
Retail Spotlight | Fashion – Luxury Brands
May 4, 2023
In the appetizing world of food and drink retail and restaurant displays, marketing innovation is a main course. The food and beverage market size is expected to increase to $8.9 trillion in 2026; it's an industry that's growing with no signs of stopping, and while e-commerce is clearly here to stay, in 2021 it still only accounted for 6% of total sales – after all, we can't eat online!
However, we know the food retail landscape is evolving according to transformations in buyer behavior. Savvy retailers have been paying attention to the 'grammability' of their brick-and-mortar stores among other trends, and concept stores are redefining the customer experience by marrying gastronomy with eye-catching design and a nod to what's going viral at any given time. Meanwhile, the restaurant scene blurs the lines between art and cuisine, blending the nostalgic with avant-gardist hospitality concepts to create an unforgettable dining experience.
MAGNUM X SELFRIDGES
London, UK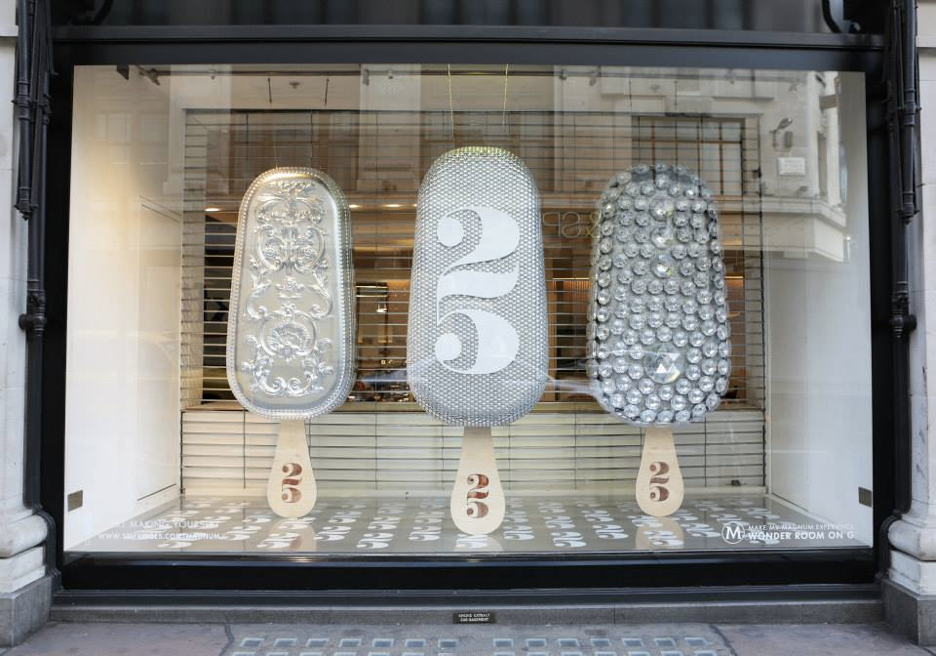 In order to honor Magnum's silver (25th) anniversary in 2014, Selfridges hosted the 'Make My Magnum' pop-up, a concept store providing visitors the opportunity to personalize their own ice cream. To advertise the event, five window displays featuring larger-than-life, lusciously decorated Magnum ice creams showcased the brand's luxury aesthetic. We love the jewel and deep chocolate tones, and the way the brand succeeded in celebrating indulgence while keeping it classy, artsy, and fun. The event had great success online and kickstarted a number of repetitions worldwide, and today there are over 4000 posts tagged #makeyourownmagnum on Instagram alone.
Source: http://thebwd.com/make-magnum-selfridges-window-display/
STARBUCKS
Vivocity, Singapore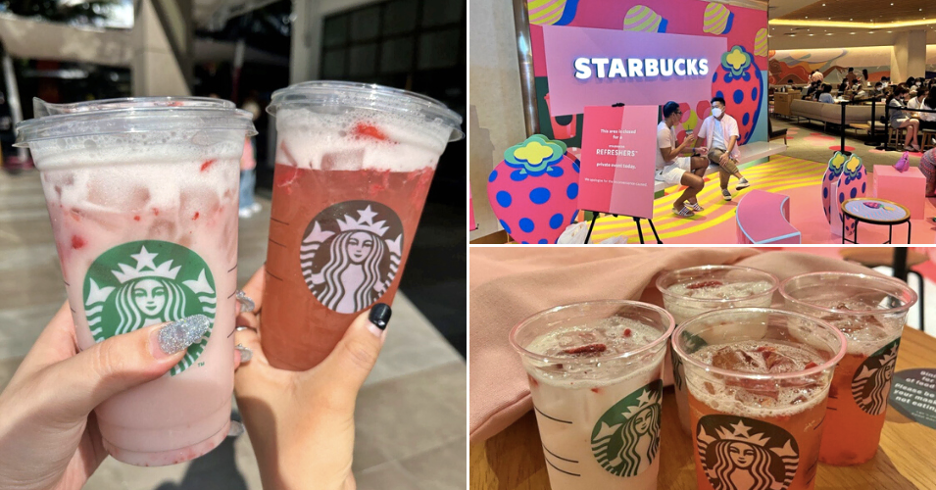 Riding on a wave of online adoration for Starbucks' Pink Drink in 2022, the multinational coffeehouse chain officially launched the eagerly-awaited beverage in Singapore through a gloriously neon pop-up shop in VivoCity, the country's largest shopping mall. The concept store was clearly designed for social media hits and clicks: it was very mod, incorporating stylised strawberries, shining signage, and pretty pastels, all on a theme of 'pink'. We appreciate how the scattered seating within the vibrant decor just begged shoppers to sit down with their drinks for a photo opportunity – and ensured the event would make the rounds on social media, too!
Source: https://confirmgood.com/post/starbucks-pink-drink-singapore/

NOUS RESTAURANT AND FLOWER SHOP
Dongguan, China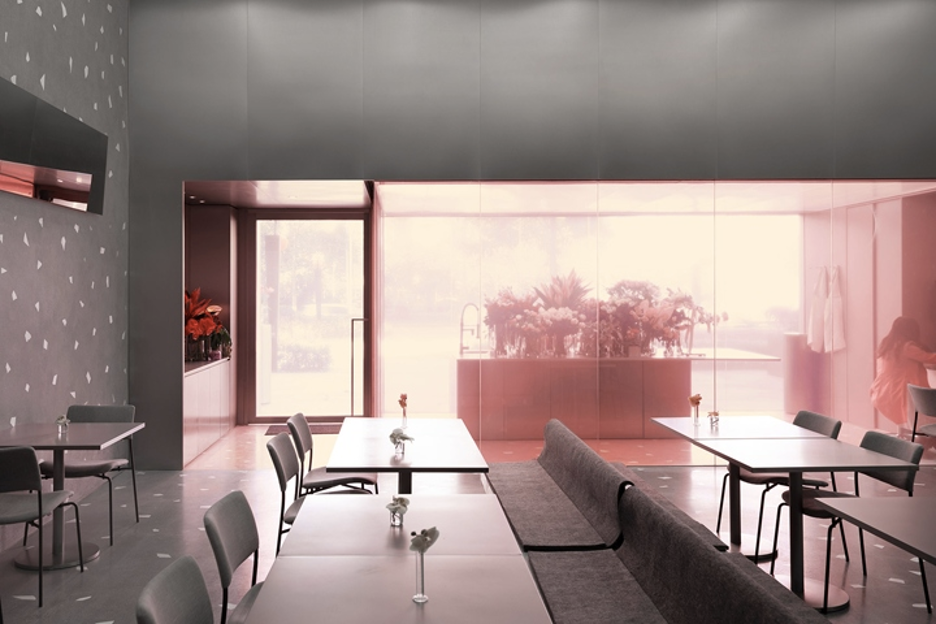 Another pink-infused offering, but a little more subdued in tone this time: in 2018 design studio 0321 inserted a rose-tinted box into the front of Nous Restaurant and Flowers, in Dongguan, China. The interesting concept shop-slash-restaurant aims to explore the connection between flowers and foods: enter the dreamy pink box which acts as an eye-catching display for passersby and diners alike, as well as a functional and beautiful florist. We applaud the innovation evident in this display, the combination of whimsical with more minimalist, verging on brutalist architecture; the contrast certainly makes for an enticing dining and shopping experience.
Source: https://retaildesignblog.net/2018/04/24/nous-restaurant-flower-shop-by-0321-dongguan-china/
GINZA GRAND PREMIUM FOOD HALL
Tokyo, Japan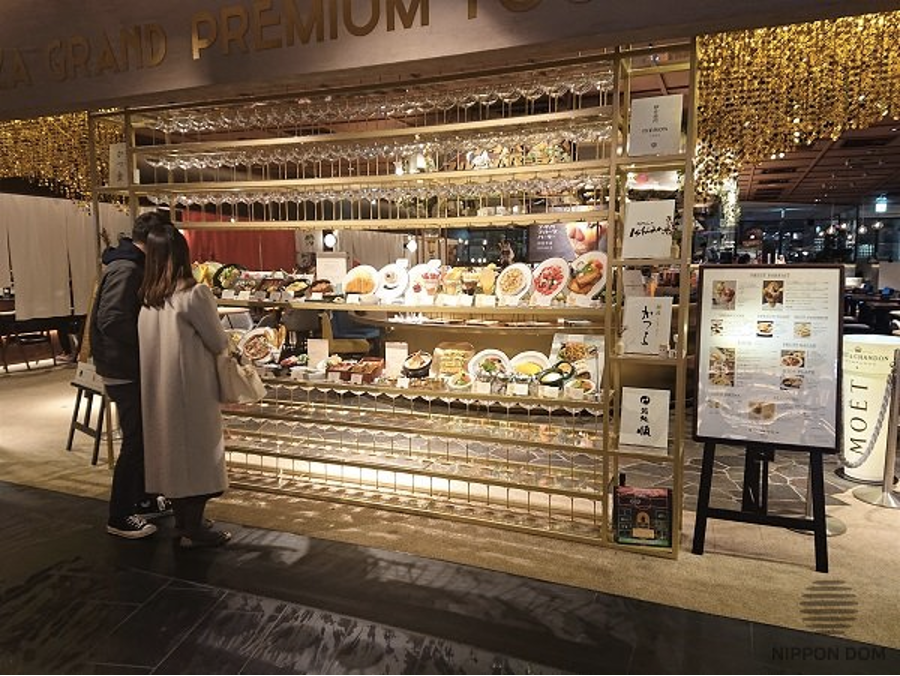 An integral part of Japanese food culture, "shokuhin sampuru" or "food samples" are replica foods made from silicon, plastic or wax, and have become an increasingly popular choice for restaurant storefront displays worldwide. They provide a visually appealing and realistic representation of the dishes on offer, enticing potential customers with their striking detail and awakening appetites. The replicas are long-lasting and low-maintenance, making them a cost-effective marketing tool for restaurant owners, especially in busy shopping districts and food courts. Think restaurant window shopping! We love this sparkling example at Ginza Grand Premium Food Hall in Tokyo, a Moët & Chandon Christmas pop-up where the entryway was transformed into a visual menu seamlessly celebrating both the variety of specialist dishes on offer and the luxury champagne brand.
Source: 
https://nippondom.com/restaurants-photos/
BERRY BROS & RUDD
London, UK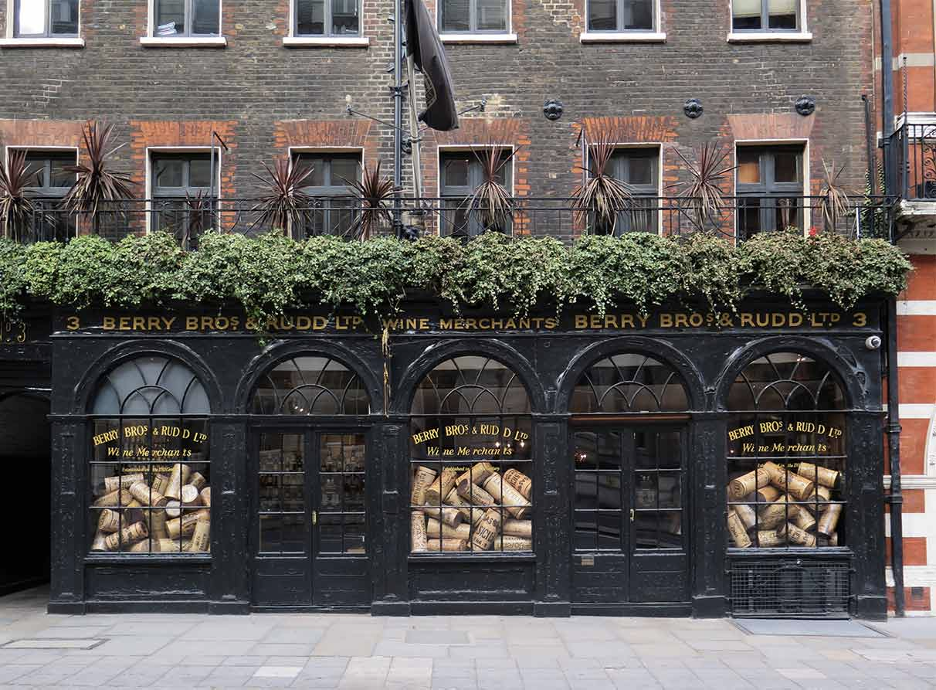 Last in this week's selection is this gloriously rustic window display for Berry Bros & Rudd, Britain's oldest wine and spirits merchant located on the famous St James's Street in London. Thematic and effective, the display was composed of giant wine bottle corks piled randomly as though casually dropped into place, filling the store's four windows. What's more, every last one was a specially-manufactured copy of real corks from wines available at Berry Brothers. We love the detail (check the purple staining on the ends!) and simplicity of this storefront; it captures the essence of what's on offer with a fun, attractive twist that remains respectful of the retailer's historic presence and brand identity.
Source: https://www.visualmerchandising.co.uk/project/bbr-giant-corks/

The displays showcased this week offer a glimpse into the vast variety of ways in which Food and Beverage retailers are captivating customers and enticing them to choose their products amid the thriving industry's smorgasbord selection. The restaurant scene is redefining dining through the fusion of art and cuisine, and pop-up shops abound. Some retailers are evolving, with a focus on creating Instaworthy spaces that blend gastronomy with eye-catching design, while others invest in more culturally traditional techniques and appeals to nostalgia as well as appetite. In this delicious retail landscape, if you want to enhance your brand's visual merchandising and make a lasting impact on consumers while increasing foot traffic and sales, reach out to our retail experts at [email protected] today. In choosing us, you'll be joining thousands of retailers who have relied on our full-service marketing and display solutions. We are committed to assisting you in turning your storefronts and points of purchase into immersive spaces that reflect your brand's essence and create unforgettable experiences for your customers.