It's time for ovary-action
February 24, 2021
Retail Spotlight | Beauty & Skincare
March 23, 2023
The International Fusion Corporation has brought Manila-based brand venture studio, Antidote, into its roster as part of its commitment to rapid international growth and expansion. With a firm plan to activate Antidote's specialization in brand strategy and creation, the Fusion management team has quickly established Manila as a creative hub for their group with its creative design company The Unlimited Design Factory already operating out of Manila since 2020.
Fusion, as its name suggests, brings complementary businesses together to form a coalition of blended solutions and expertise that offers their clients a much wider and diverse range of marketing capabilities than can be provided by any one company. Under the Fusion organization, these companies come together to bring fresh perspectives to every project while also leveraging their combined strengths to deliver brand-and-business-building initiatives across its network of over 600 plus clients internationally and growing. Fusion now has offices in Australia, New Zealand, Hong Kong, Shenzhen, Shanghai, USA, Tokyo, Bangkok, Vietnam, and the Philippines.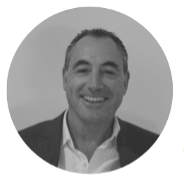 Fusion CEO, Simon Norman, founded the group back in 2005, with the introduction of OPG Global Solutions. Since that time Simon has continued to rigorously expand the portfolio of companies and services. With over 30 years of expertise as a CEO, he has successfully grown the portfolio of companies, from a single entity to a larger international business with more than 15 established companies and entities currently under the umbrella. He says, "Our commitment to growth across Asia will be our focus for 2021 and as such, we have a raft of M&A opportunities to harness within the next 12 months. "We look to find team members with diversity culture who share our vision, unified members who can work collaboratively and who can expand the range of services we offer our business partners internationally."
Antidote's founder, Kendrick Co, who started the company back in 2008 when branding was a relatively new specialization in the Philippines, relishes the opportunity to take the company's creative talents to a bigger stage. "Apart from developing and building brands for our clients, Antidote has created and cultivated its own brands these past years with the goal of bringing theses brands to international markets. With Fusion, we now have a partner who shares the same values and vision for building brands all over the world."
Ellen Co, Antidote's Strategic Director, adds, "We are extremely excited about joining forces with Fusion's broader stable of companies. Being part of a much larger support structure of agencies and capabilities – all working to deliver exceptional product and services to the worldwide market is the perfect match for us".
We are super excited to introduce this dynamic duo into the Fusion family of companies. With this partnership and several others in the works, Fusion is certainly poised for exceptional growth this year and beyond.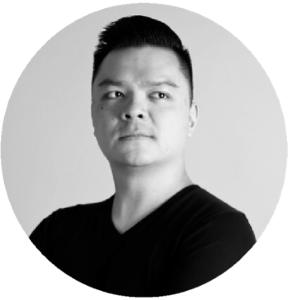 Kendrick is a self-confessed serial entrepreneur with expertise in brand strategy, product innovation, and business development. With over 12 years' experience, he has built and managed several businesses across a diverse range of industries. His main areas of expertise and passion lies within brand strategy development, communications planning, product innovation and business development. Kendricks business development experience covers both building an extensive network of brick-and-mortar distribution channels as well as marketing brands and bringing them to life through digital marketing and e-commerce. We are thrilled to have Kendrick as Managing Director for our latest agency acquisition in Antidote.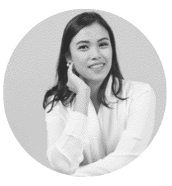 Ellen has more than 15 years' experience in Branding, Strategic Planning, Business Development, Marketing Communications and Advertising. She brings a unique breadth of expertise, building brands in an advertising agency, media companies, activations agency, as well as other entrepreneurial ventures creating and growing brands and new product from scratch. Ellen is a dynamic and vibrant professional, well versed in branding and marketing across all channel segments, with key skills such as brand strategy development, digital and social media marketing, project management, product development, creative ideation, copywriting, and art direction.
Find out more about Antidote: https://www.antidotebranding.com/